For nearly three decades, Notre Dame has made financial aid its top fundraising priority, and, more recently, we have devoted significant resources to support low-income and first-generation students. The mission of the Annexstad Family Foundation aligns perfectly with these efforts, and we feel privileged to work in concert with them to make the dream of a college education a reality for young people who have, in the face of great challenges, excelled in all facets of their lives.
Rev. John J. Jenkins C.S.C., President
University of Notre Dame
---
Gustavus Adolphus College and The Annexstad Family Foundation are both firmly committed to providing access to talented student regardless of financial need. Since 2000, we have partnered to equip over 30 students with the tools to go into the world and act on the great challenges of our time. The Annexstad Family Foundation truly opens the door to education for these outstanding students.
Becky M. Bergman, President
Gustavus Adolphus College
---
---
---
Talent is distributed equally throughout our society, but opportunity most certainly is not. One of our highest priorities at the University of Michigan is to guarantee that a diverse group of the world's brightest students will be able to study on our three campuses and go on to make a positive impact in communities here and around the world. I appreciate the work of the Annexstad Family Foundation to provide valuable support to students who are pursing higher education.
Mark Schlissel, President
University of Michigan
---
---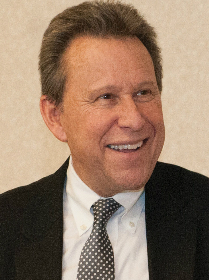 The University of Redlands is extremely grateful to the Annexstad Family Foundation for its continued investment in the future leaders who are learning and growing each day on our campus. We have witnessed firsthand the notable difference the Foundation's generous scholarships, along with the personal inspiration and support from the Foundation team that accompanies the awards, are making for each year's recipients. Despite tremendous hardships, these students are among our most dedicated and hard-working students – those who most want to get to, stay at, and embark from Redlands into successful lives and careers.
Dr. Ralph Kuncl, President
University of Redlands
---
Spelman College appreciates the Annexstad Family Foundation's consistent support of our students. By establishing the Leaders for Tomorrow Scholarship, the foundation is providing critical resources for Spelman students, many who are high achievers and future leaders with great need. This investment aligns with our overarching strategic goal to ensure that no student is prevented from completing her education due to financial challenges. We are sincerely grateful to the Foundation for their commitment to Spelman women who are making a choice to change the world.
Dr. Mary Schmidt Campbell, President
Spelman College
---
Carolina has a proud history of welcoming students from all walks of life. Extraordinary talent often arises from extraordinary circumstances, and the Annexstad Family Foundation is a wonderful partner in recognizing students who have overcome hardship on their path to college. The Foundation's support not only helps talented students achieve their dreams, but also strengthens our entire campus community.
Carol L. Folt, President
The University of North Carolina at Chapel Hill
---
The University of Mississippi is dedicated to transforming lives through education, and we are honored to partner with the Annexstad Family Foundation in this effort. No single investment is more important to the future of our economy and society than higher education. Through its scholarship programs, the Annexstad Family Foundation provides hope and encouragement to deserving students who might not otherwise be able to attend college. These programs allow students with financial need to "lift themselves" via higher education and realize rewarding careers, thus breaking the pernicious cycle of poverty. We are excited to partner in this way with the Annexstad Family Foundation to help future generations achieve their full potential.
Jeffrey S. Vitter, Chancellor
University of Mississippi
---
The University of Georgia greatly values its partnership with the Annexstad Family Foundation. Through their generous support of the Leaders for Tomorrow and the Horatio Alger Association Al and Cathy Annexstad scholarship programs, they are helping talented UGA students who have faced adversity in their lives obtain a college education and become our nation's future leaders. I am deeply appreciative of the Annexstad Family Foundation and continually inspired by our Annexstad Scholars.
Jere W. Morehead, President
University of Georgia
---
The University of California, Berkeley is unique in its commitment to access, to a culture where students, whatever their background, can become something they have only dreamed of. Thanks to our partnership with the Annexstad Family Foundation, we are able to extend opportunities to new generations of young people to serve, to excel, and to transform the world. Their future is ours.
Carol T. Christ, Chancellor
University of California, Berkeley
---
The culture of Minnesota State University, Mankato, aligns with the values and mission of the Annexstad Family Foundation. We take pride in having recognized Al and Cathy as honorary doctorate degree recipients because they epitomize our University's goal to nurture the passion within students and to push them beyond possibility on the way to realizing their dreams. This is particularly true with the Annexstad scholars, who are challenged with remarkable hardships and realize amazing success. These same students understand and embrace our culture of big ideas and real-world thinking.
Richard Davenport, President
Minnesota State University, Mankato
---
Part of what makes Emory University distinctive is its uncommon balance between ground-breaking, transformative research and an emphasis on excellent teaching and mentoring. Emory is committed to educating the next generation, discovering new knowledge, and making a positive impact on the world. These are values and commitments we share with the Annexstad Family Foundation. Through scholarship support like that from the Annexstads, for young people who have endured extraordinary challenges, we are able to help shape bright minds and empower individuals for the benefit of society
Claire E. Sterk, President
Emory University
---
The Annexstad Family Foundation makes dreams come true! Everyone should have the ability to participate in the American Dream, and the Annexstad family has recognized that a great education is the best way to open the door of opportunity. Since its inception, the Foundation has changed the world for the better by opening that door of opportunity time and time again for those who might otherwise not have the chance to walk through it. Al and Cathy Annexstad worked very hard and have achieved much, so it is inspiring to see how they have dedicated their lives to helping others follow that same path. It is amazing how many lives the Annexstad Family Foundation has touched. The world is so much better for it. Winona State University is proud to be a partner with the Annexstads in helping students achieve their dreams.
Dr. Scott R. Olson, President
Winona State University
---
The University of St. Thomas wholeheartedly embraces the Annexstad Family Foundation's commitment to enable first-generation college students to earn their degrees and make a difference in the lives of others. During my 30 years in higher education, as a professor, dean, provost and now president, I often have witnessed the extraordinary impact that scholarships make by in creating pathways that otherwise would have been unattainable for promising students. These scholarships are particularly important because they lift up students, who often bring a special talent or perspective to the table as a result of their hardships, as future leaders.
St. Thomas' mission is to educate students to become morally responsible leaders who "think critically, act wisely and work skillfully to advance the common good." That mission, in my view, dovetails beautifully with the foundation's mission to help students who have "bright minds, big dreams and little means to make those dreams come true." Working together, we can help those bright minds advance the common good and make this a better world for all of us.
Julie Sullivan, President
University of St. Thomas
---
---
I am a firm believer that education is the key to a better life, both for individuals and for society as a whole. I am grateful to the Annexstad Family Foundation for making a college education possible for so many young people, and I am extremely proud that Clemson is now a partner school in the Leaders for Tomorrow Scholarship program.
James P. Clements, President
Clemson University
---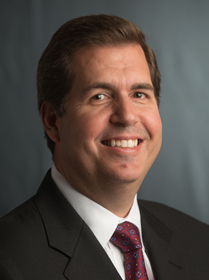 The Annexstad Family Foundation's belief to demonstrate care for young people in today's world through education is truly appreciated by Gonzaga University. The Annexstads' commitment and generosity in supporting students in need perfectly aligns with our Jesuit mission and effort to increase access to education for all. We are grateful for our Annexstad scholars, who, with the support of these scholarships, will lead lives of leadership and service for the common good.
Thayne McCulloh, President
Gonzaga University
---
I can think of no better way to create a more promising future for society than to invest in the education of promising young people. The Annexstad Family Foundation does just that through its Leaders for Tomorrow scholarship program here at Georgia Tech and elsewhere! Here at Georgia Tech we are "Creating the Next. . .," the next leaders, the next business men and women, and the next entrepreneurs and innovators. With the support of the Annexstad Family Foundation, we are able to ensure that a Georgia Tech education is within reach of students from extraordinary circumstances, helping them develop their leadership potential and change not just their lives, but those of their families for generations to come!
G. P. "Bud" Peterson, President
Georgia Institute of Technology
---
Pomona College's commitment to access, affordability, and equity is central to the College's identity. From its founding 131 years ago, Pomona College seeks to create a diverse, meritocratic community of the best and brightest, a commitment that is backed up with need-blind admission and generous scholarship support for admitted students. We consider diversity to be essential for a rigorous liberal arts education, because all students benefit from engaging with peers who bring different backgrounds, life experiences, and opinions to the classroom and residence halls. The Annexstad Foundation's Leaders for Tomorrow Scholarship is awarded to a Pomona College student who has overcome significant obstacles and has proven academic excellence and resilience. We are grateful to the Annexstad Foundation for its support, and we are honored to partner with the Foundation in educating leaders for tomorrow!
G. Gabrielle Starr, President
Pomona College
---
Washington University in St. Louis is dedicated to providing a world-class education to talented and motivated students regardless of their financial circumstances. We are proud to partner with the Annexstad Family Foundation in this shared mission, and we appreciate the Foundation's support of student leaders from diverse backgrounds. The Leaders for Tomorrow Scholars greatly benefit our campus and community, and we look forward to their future accomplishments.
Mark S. Wrighton, Chancellor
Washington University in St. Louis
---
Duke is committed to welcoming talented students from all backgrounds and providing them an education that sparks their curiosity, tests their convictions, and strengthens their character. We are grateful for our partnership with the Annexstad Foundation, which is helping us to build a more inclusive, exceptional campus community.
Vincent E. Price, President
Duke University
---
Hillsdale College was founded in 1844 by men and women grateful to God for the inestimable blessings resulting from the prevalence of civil and religious liberty and intelligent piety in the land. They believed that the diffusion of sound learning was essential to the perpetuity of these blessings and therefore founded and endowed the college. We are grateful to the Annexstad Family Foundation for continuing this work through their financial support of students who wish to receive a comprehensive education focused on developing the mind and improving the heart.
Larry Arnn, President
Hillsdale College
---
Indiana University deeply appreciates the outstanding work that the Annexstad Family Foundation has done to make this gift possible, not only for our Hoosiers but for the many other students across the country so positively impacted by this program. The Annexstad family's commitment to support successful student leaders who have demonstrated financial need aligns with our institutional mission to recruit and retain such talented and deserving students. With the arrival of our inaugural class of Annexstad Scholars in 2017, it is already evident what an impact this program makes and will continue to make at Indiana University, and we are very grateful to the foundation for supporting our students and making their college goals a reality.
Michael A. McRobbie, President
Indiana University, Bloomington
---