20 Years of Changing Lives
For 20 years futures have been altered for the better, and aspiring leaders have been given the tools they need to lead the coming generations — one education at a time.
897
Scholarships
awarded through 2019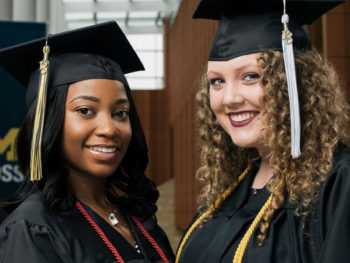 385
Graduates
through 2019
Bright Minds Big Dreams
The Annexstad Family Foundation, established in 2000, was founded by Al and Cathy Annexstad and their family. Since its inception, the Foundation has helped hundreds of young people achieve their dream of earning a college degree.
Download the 2019 Mission Report
Meet the Annexstad Scholars
The Annexstad Family Foundation was established in Minnesota in 2000. We are proud to support Annexstad scholars nationwide. Click on the points on the map to meet our scholars and view the colleges and universities that partner with the Foundation.
Minnesota
Scholars in the News
A Tribute to the Knowledge, Energy, and Passion behind the Annexstad Family Foundation By Al Annexstad