Bright Minds Big Dreams
The Annexstad Family Foundation, established in 2000, was founded by Al and Cathy Annexstad and their family. Since its inception, the Foundation has helped hundreds of young people achieve their dream of earning a college degree.
16 Years of Changing Lives
View the 2016 Mission Report
For 16 years futures have been altered for the better, and aspiring leaders have been given the tools they will need to lead the coming generations – one education at a time.
Scholarships at a Glance
501 Scholarships awarded to date
197 Returning Scholars
93 New Scholars in 2015
125 Graduates to date
58 Participating colleges and universities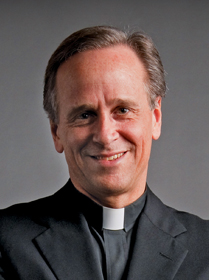 "By offering scholarships for post-secondary education, the Annexstad Family Foundation provides hope and confidence to deserving students. At the University of Notre Dame, we are proud to be affiliated with an organization that shares our commitment to being a source for good, particularly to educating our world's future leaders."
Rev. John J. Jenkins C.S.C.,
President University of Notre Dame
Living the Dream
Hayden Rodarte, a 2014 Stanford University graduate, shares heartfelt testimony on the merits of The Annexstad Family Foundation Leaders for Tomorrow National Scholarship Program.
Hayden is not the only Annexstad Scholar living the dream. See what other Scholars have to say about being given the opportunity to pursue their dreams.
From the Heart

The lives of Annexstad Scholars are profoundly impacted by the generosity of the Annexstad Family Foundation. The deep appreciation of these young adults can be felt in their heartfelt words of gratitude.
View letters of gratitude from our Scholars
Testimonials
College presidents and distinguished leaders have many positive things to say about the work being done by the Annexstad Family Foundation. Here Dean L. Bresciani, President of North Dakota State University speaks about the Annexstad Family Foundation and the Leaders for Tomorrow.